How to connect to FS.BYOD on a iOS device:
1. Open settings then select WiFi. In the WiFi menu scroll down and select the network FS.BYOD
 2. In a few seconds, a window will pop up asking you to sign in with Google. Enter your Friends Seminary email address and password.                               
3. If you get the automatic two-step prompt, do not select it. Instead, click "Try another way to sign in." Then select the option to "Get a text with a verification code". You should then be able enter your code directly from your phone's keyboard without switching apps to get through two-step.  You can also approve from another one of your devices if one is available.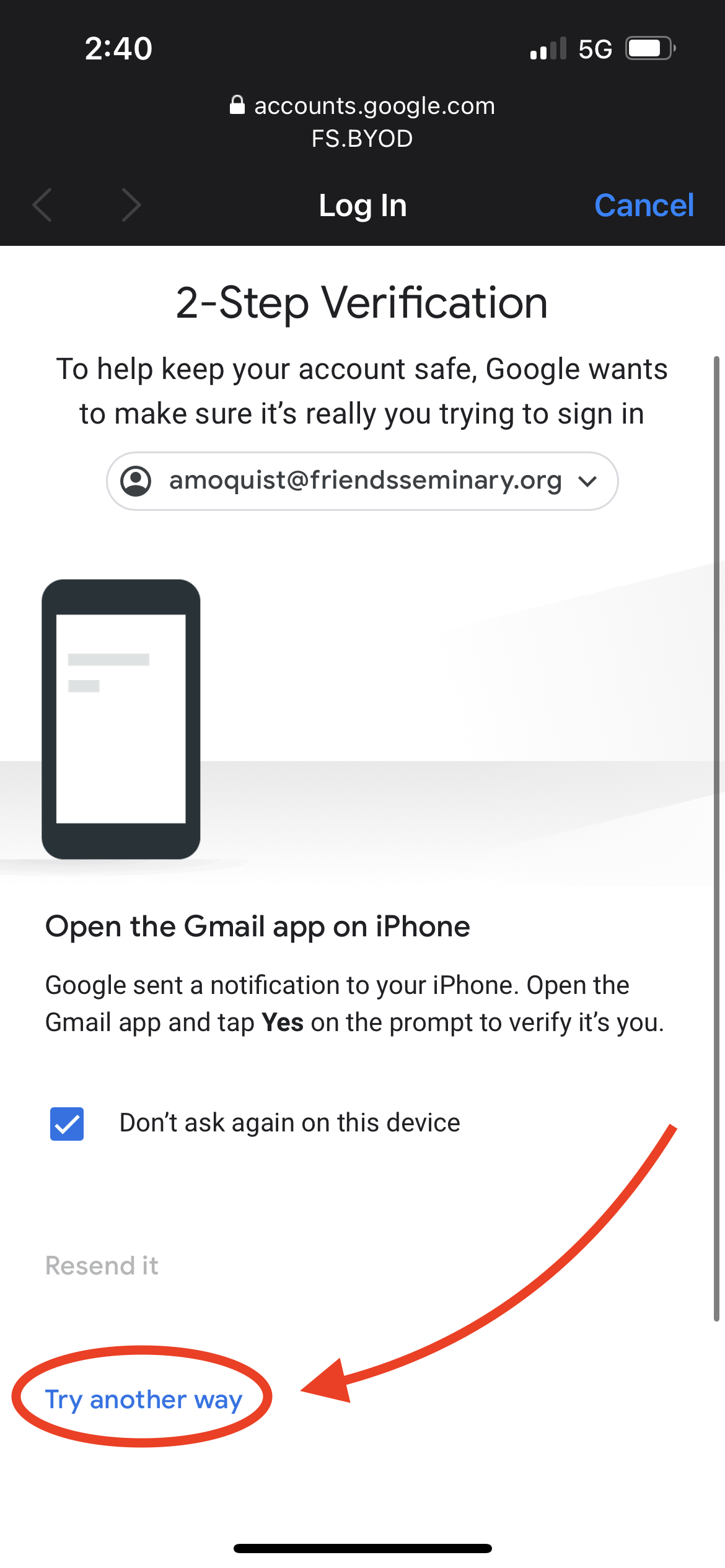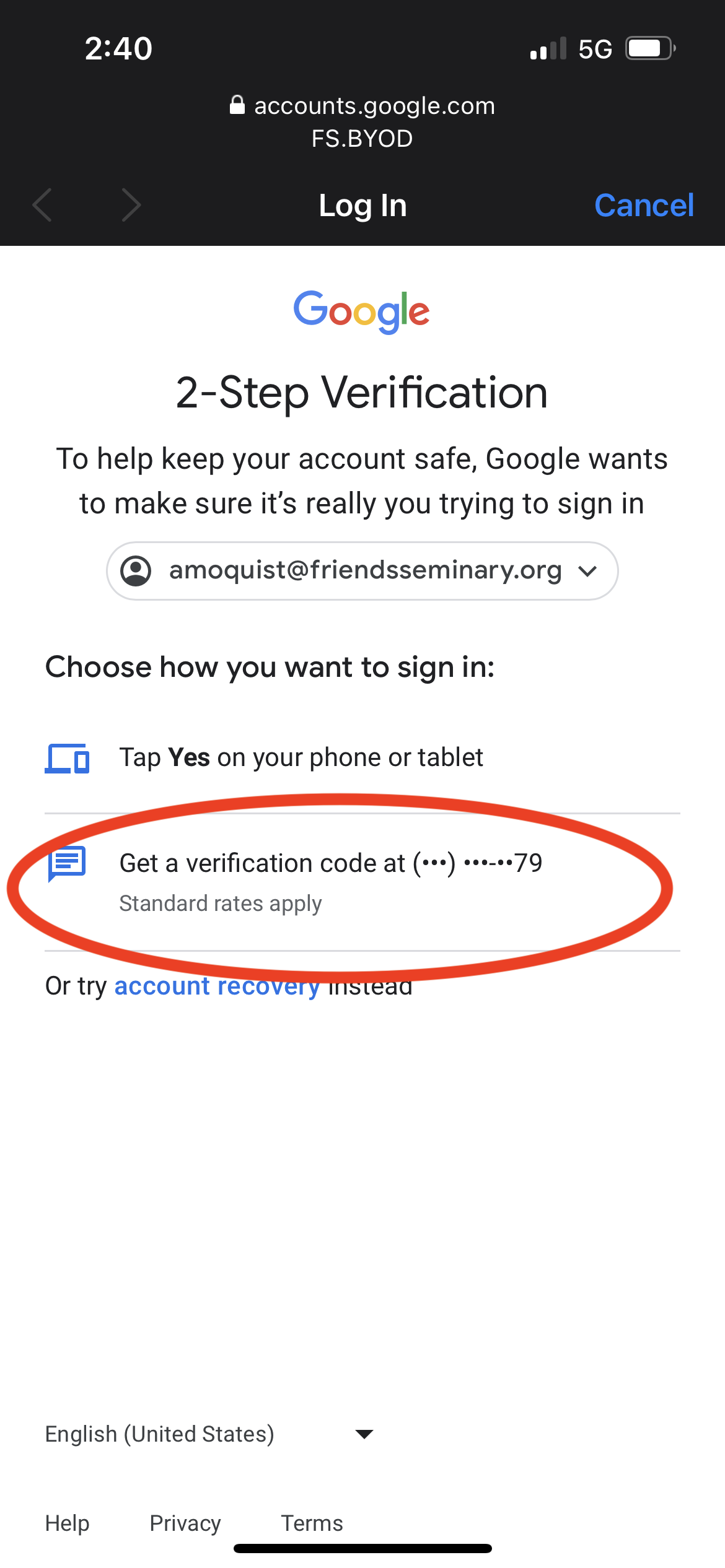 Example of 2-Step Verification entry page: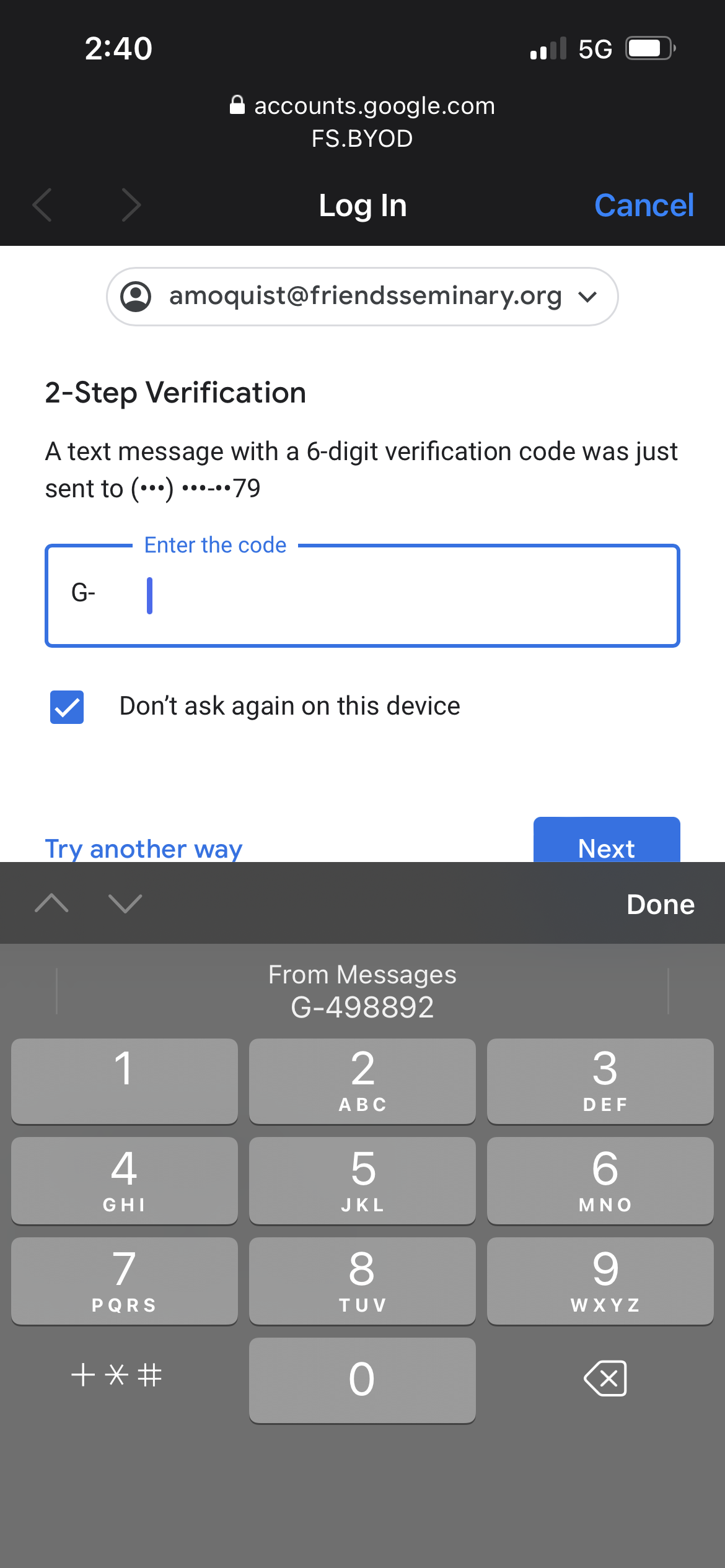 4. In a few moments, you will see the Friends Seminary website load. This means you are now successfully connected to the WiFi. 
Troubleshooting 
If you do not get a pop-up after selecting FS.BYOD, please open your browser on iOS/Android device and go to networks.land. The login window in step 2 will appear; continue with the next steps.