All classroom audio now comes out of the Polycom speakers instead of the classroom speakers. If you are unfamiliar with the Polycom, it is the device mounted on the wall that look like this:

When connected to the projector via HDMI cable or Apple TV, you will use the Epson Pilot Volume knob to control audio volume. When connected to Zoom, audio volume is still controlled by the Polycom touchscreen. The older wall amps are no longer connected and will not work.
If you are having issues with sound
Step 1: Check that the HDMI cable is connected properly to both the Epson pilot and your laptop.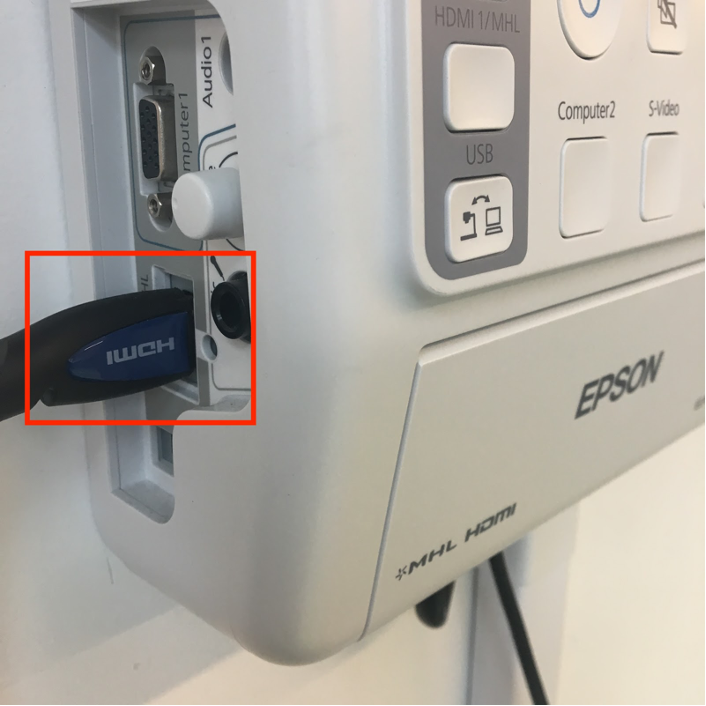 Step 2: Double check in System Preferences > Sound > Output that Epson PJ is selected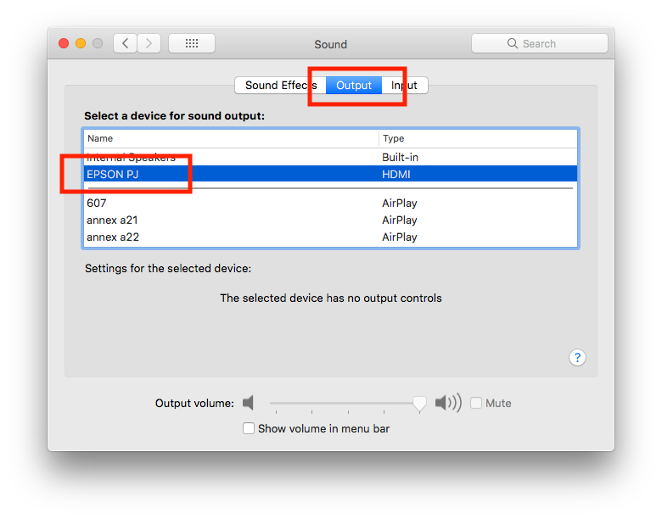 Step 3: Check to make sure that the volume is not muted in the application you are using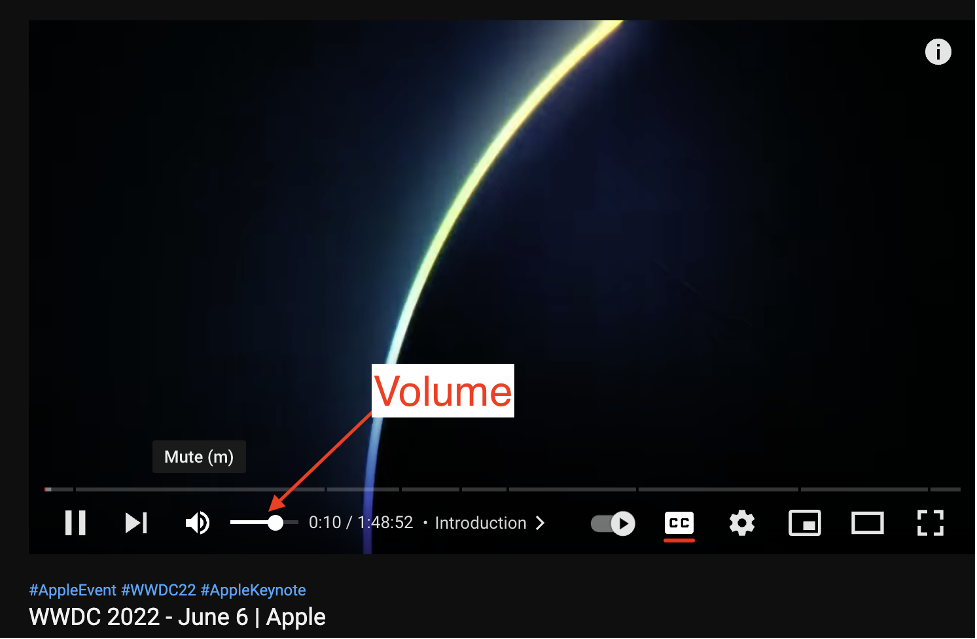 If you've gone through all of these steps and sound is still not working, please submit a helpdesk ticket by going to helpdesk.friendsseminary.org or emailing helpdesk@friendsseminary.org. You may also dial TECH (8324) on your classroom phone to call the tech office.